September 25, 2018 @ 7:30 pm
An Evening with David Lawrence Jr.
---
---
**Ticket sales for his event have ended but you can still head over to the event tonight if you are interested in hearing David Lawrence Jr. speak. Books will be available for purchase at the event so, please arrive early, to pick up your book and grab a seat. If you should have any questions, please call the bookstore at 305-448-4402. 
Carefully selected by Mitchell Kaplan for the Books & Books imprint, this inspirational memoir A Dedicated Life comes at a time when people need to be reminded about the importance of serving others and the importance of the role of journalists as truth tellers and bastions of our democracy. From his start at the St. Petersburg Times to his time as an editor at the Washington Post to his career-capping leadership as publisher of the Miami Herald, David Lawrence Jr. brought integrity to the field, and to Florida journalism in particular. David's work took him all over the globe and his list of interviews reads like a Who's Who of movers and shakers of the last 60 years of our history. In addition to this exemplar of journalism, Lawrence's book also serves as a how-to in founding a movement that can change children's lives for the better and, along with it, our future.
---
The author's share of the proceeds will go to The Children's Movement of Florida
(Mango/Books & Books Press, $27.99)
---
---
About the Author:
David Lawrence Jr. retired in 1999 as publisher of The Miami Herald to work in the area of early childhood development and readiness. He chairs The Children's Movement of Florida, aimed at making children the state's top priority for investment and decision-making. He has served on the Governor's Children and Youth Cabinet and twice chaired the Florida Partnership for School Readiness. In 2002 and 2008 he led successful campaigns for The Children's Trust, a dedicated source of early intervention and prevention funding for children in Miami-Dade. He is the "founding chair." In 2002-3 he chaired the Governor's Blue Ribbon Panel on Child Protection, and in 2011 he chaired a similar panel for the Secretary of the Department of Children and Families. In 2002, he was a key figure in passing a statewide constitutional amendment to provide pre-K for all 4 year olds. He is the founding chair of the Early Learning Coalition of Miami-Dade and Monroe. The David Lawrence Jr. K-8 Public School opened in 2006. An endowed chair in early childhood studies is established in his name at the University of Florida College of Education. In 2015 he was appointed by the Governor to the Board of Trustees of Florida A&M University.
---
About the Moderator: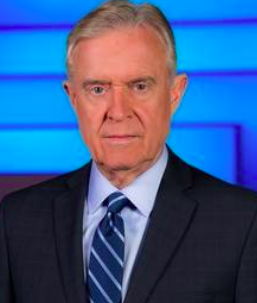 Michael Putney came to Local 10 in 1989 to become senior reporter and host of "This Week in South Florida with Michael Putney." He is a Local 10's senior reporter on politics and government, and writes a semimonthly column on politics for The Miami Herald.
---
PRAISE:
"This special book is the story of a good man who has lived an impressive, fascinating, full life dedicated to his family, his profession, his faith and his service to others, especially the youngest and most vulnerable among us. How he describes the passion, persistence and skills of civic engagement to accomplish these building blocks to success is worth the price of the book. To cement and broaden those achievements, Dave created a movement that has converted aspiration to reality and has, is, and will enrich the lives of thousands of the youngest Floridians. He has brought life to the truism of Frederick Douglass, "It is easier to build strong children than to repair broken men." – Jeb Bush, Florida's 43rd governor from 1999 to 2007 and 2016 presidential candidate
"Reading David Lawrence's autobiography, you will learn a lot – from disemboweling chickens on an upstate New York farm, to the evolution of Miami from Miami Vice to a culturally and economically international city, to the travails of contemporary journalism. Reading this book is like listening to an old friend telling engaging stories while encouraging you to join the conversation. Dave's successful career in journalism is a story of the roller coaster of the American newspaper from the halcyon days of post-World War II to the dramatic changes and decline of today. For more than 40 years, Dave was a journalist, rising from co-editor of his high school newspaper to editor or publisher of several of America's most distinguished newspapers. At each, he inspired the highest standards of journalism built upon a deep immersion into the communities these newspapers served. But the most lasting impression you'll have will be of a highly principled man applying his talents and values in a transitioning America. Ultimately, he elects to transfer his lifelong fascination with journalism to civic advocacy for early childhood learning." – Bob Graham, Florida's 38th governor from 1979 to 1987, U.S. senator from Florida from 1987 to 2005, and presidential candidate in 2003.
---
 TICKET GUIDELINES
Order your tickets now for what promises to be a very popular event. Your ticket purchase ($27.99 + tax & fees), entitles you entry for two (2) guests to this event + a signed copy of the book. *Books to be claimed that evening upon entrance to the event. Please Note: Online ticket sales will end Tuesday, September 25 at 2:30pm. However, standby tickets will still be available at the door.